SGS510Z-A60LX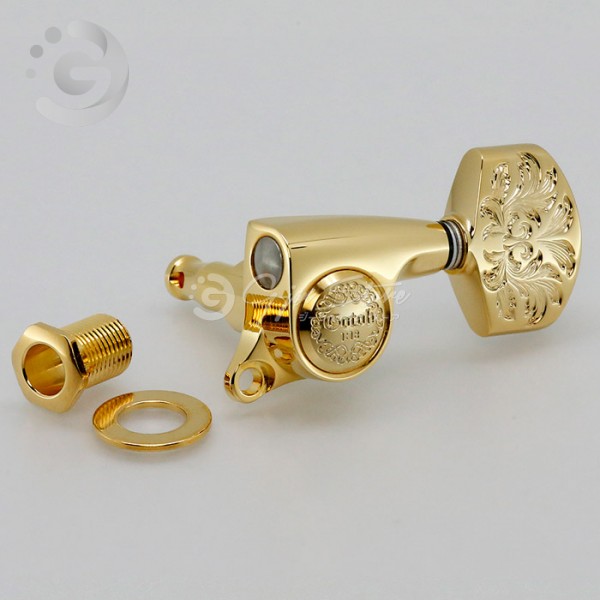 The SGS510Z-A60LX is a high-grade version (Luxury Mode) sculpted with a knob and an ornamental cap. Although the basic specification conforms to SGS510Z-A60LX is not suitable for 6-in-line because of size problem of the knob. Please select "SGS510Z-A70LX" if you want 6-in-line.
For specification details of this product, refer to P43 to P44 of Official Catalog 2018.
The listed price is the price of one package (6pcs).
Specifications
Standard Features
LUBRI-PLATE / ROCK SOLID
String Post
Standard
Finishes
C, GG
Array(s)
L3+R3 / L6 / R6 etc ... Available for 7 strings
Gear Ratio
1:18
Others
Please refer to the GOTOH Official Web or the latest catalog.
Accessory
Nut, Washer, Screws
About color of product image
With regard to color tone of the product image, how it looks changes greatly depending on the shooting environment (lighting, angle, background color). For example, in the color code (GG), there are things that look reddish or those that reflects blue, but in real products it is the same color. In addition, please acknowledge that it may look different from the actual product depending on the monitor environment.