GE101A RELIC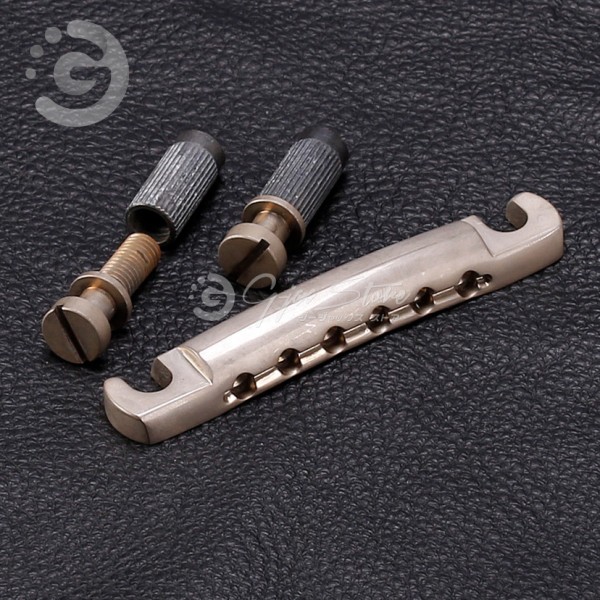 RELIC Series
* Relic Series products are limited to specific models and options.
* The process creates unique textures in each individual part.
* It is possible for the texture and appearance to further develop and change depending on operating conditions and age.
* Basic specifications conform to those of the regular product.
Specifications
Finishes
Aged Nickel
Accessory
Stud, Stud-bolt
About color of product image
With regard to color tone of the product image, how it looks changes greatly depending on the shooting environment (lighting, angle, background color). For example, in the color code (GG), there are things that look reddish or those that reflects blue, but in real products it is the same color. In addition, please acknowledge that it may look different from the actual product depending on the monitor environment.
◆ About delivery date
Products in this category will require a lead-time of about 15 business days.
Please note that it may take about one month depending on the production schedule.
We will deliver to almost all the world by EMS or Economy air mail.
After sending out, we will inform you the tracking number by e-mail. *You can track luggage from this URL.
*Shipping cost is calculated automatically according to weight and destination. You can estimate in the shopping cart.
◆About installation on instruments
When equipping the existing musical instrument with GOTOH products, processing of addition to the musical instrument side may be necessity. If attachment impossible without processing is carried out, there is a possibility of leading to breakage of a musical instrument. Please check size etc. well before purchase. Moreover, We recommend that replasment work is requested from specialists, such as a repair shop. In addition, about breakage of the musical instrument when replacing, an accident, etc., it shall be considered as self-responsibility, and our shop shall not take any responsibility.
◆ Notes on machine head replacement
When installing the G - GOTOH machine head by yourself, do not over - tighten the screw fixing the thread winding. Wood screws of JIS standard are used for the G - GOTOH machine head, but if you tighten too strongly it may cause the head of the screw to be cut off. Since it is not a tapping screw, such a phenomenon may occur even if the pilot hole is not appropriate. In addition, please do not easily remove the knob or decorative cap because it will cause breakdown or damage.
* The proper size of the prepared hole will change according to the hardness of the wood, so you can not specify the size unconditionally.
* Manufacturer's tightening torque etc. are not specially specified.